If this list makes me sound cool I'm sorry, I don't mean to deceive you
Im a huge podcast and documentary nerd. I've always have loved documentaries and maybe one of the few people on this planet who binge watches them on Netflix. More recently I started listening to podcast after finding out about Freakenomics Radio, a radio show/podcast hosted by Steven Dubner, one of the 2 co-authors of the popular book that bears the same name. At this point I'm subscribed to over 10 weekly podcast shows.
I played in a soccer tournament in Germany and ended up winning. I had the amazing opportunity to travel all around Germany to play soccer in the summer of 2014 with a team from south Florida. We played in multiple games against youth academies and even some lower division professional teams, as well as competing in a youth tournament. We narrowly won the tournament and had our 15 seconds of fame as we were talked about on the regional news and in the local newspapers.
I almost opened up for a Billboard Hot 100 artist at their concert. I became aquainted with a few people in the south Florida indie/alternative music scene during my last 2 years of high school. One of those people is a girl who goes by the stage name Love, Abbey. Before Abbey had even released her EP, she had asked me if I would play bass guitar for her. I originally said yes but would later end up realizing I wouldn't be able to do it because of other commitments. I didn't really regret it until a  few months later when Love, Abbey was opening up for Fitz and the Tantrums for a couple shows on their tour. I don't really know much about Fitz and the Tantrums other than the few Hot 100 songs they have had, but performing at a concert is high up on my bucket list. I might regret this one for a while.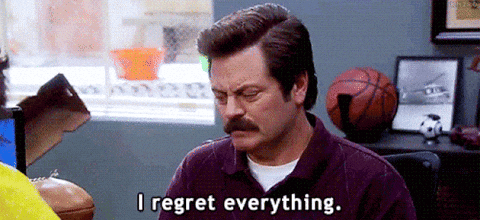 My mother was an A list celebrity in the 80's in Venezuela. She remains an active public figure and has hundred of thousands of followers on her social media accounts.
In high school I was forced to go by a different name. My soccer coach was also named Diego and so to avoid confusion he created some odd rules. If anyone on the team called me by my first name they would have to do pushups, and if I acknowledged being called by my first name I would also have to do pushups. To avoid any unnecessary soreness my friend started calling me Dzeko (pronounced jek oh) which was inspired by the name of a professional soccer player. The name soon caught on with most of the kids at my school and even some teachers.
I dream of getting a phd. However my biggest problem with that at this point is I have no idea in what I would want to get a Phd in. Im really interested in a wide range 0f topics/fields such as Economics, Psychology, Sociology, social inequality, Theology, and Philosophy. My interest usually stems from my obsession with the concept of truth, so I hope that whatever I pursue in postgraduate education will allow me to somewhat satisfy my abundance of questions and thoughts on the idea.
My favorite movie is Pulp Fiction, my favorite TV shows are Breaking Bad and The Office (Im currently watching it for the 4th time), and my favorite author is Malcolm Gladwell. However, if you were to ask me to pick a favorite music artist, that would be an almost impossible task for me. I do have a list of favorites including Bon Iver, Mumford & Sons, Chance the Rapper, John Mayer, and Kings Kaleidoscope just to name a few.
I've been to over 20 countries and every continent except Asia (I'll get to you one day Asia). Some of my favorite places have been Cape Town, South Africa; Florence, Italy; Berlin, Germany; Sydney, Australia; Paris, France; and Bercy, Haiti.
I've been to Haiti twice and think about moving there one day. Its kind of an odd thing to have a desire to move to the poorest country in the Western Hemisphere but over the years I've been able to be a part of some organizations doing amazing and transformational things in the island country. I would love to have a career where I can be a part of the growth and progress being made in Haiti.
I've never broken a bone or have had surgery. I did however fracture a finger in middle school, but was told to suck it up by a coach who thought I was being a wimp about a minor injury, so I never . Its not that noticable now but my finger is kind of crooked because of it.
797